Rachel Dolezal On Food Stamps And On The Verge Of Being Homeless.
Your favorite fake Black woman Rachel Dolezal recently told The Guardian that she is currently on food stamps and is on the verge of homelessness without a job. She also claims that she is struggling to take care of her children.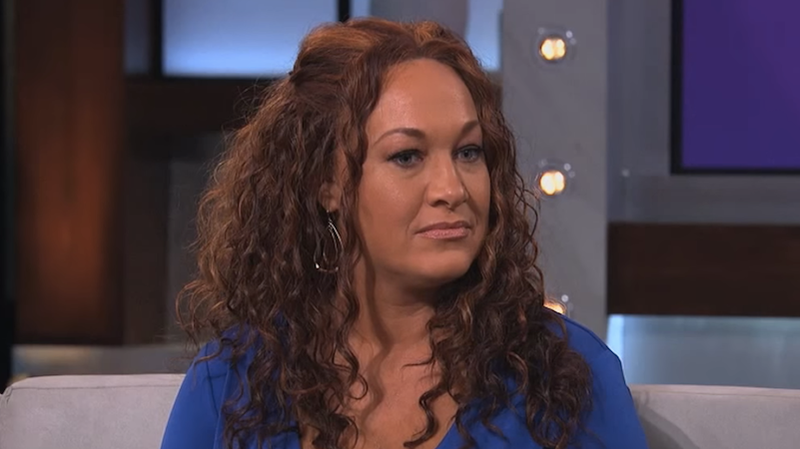 RACHEL DOLEZAL BECAME somewhat of an infamous figure after being outed in 2015 as a white woman presenting herself as a black person.
Almost two years later, the 39-year-old former black rights activist is jobless, living on food stamps, and on the verge of homelessness.
n a new interview to publicize her memoir In Full Color, Dolezal told The Guardian that she is "not going to stoop and apologize and grovel" for what happened.
Dolezal was forced to quit her job at the African-American advocacy group the National Association for the Advancement of Colored People after being outed by local media.
Dolezal's parents quickly commented publicly, saying that their daughter is white, and producing photographs of her with paler skin and blonde hair.
In her new book, Dolezal writes about her upbringing with her white Christian fundamentalist parents, and her need to "set the record straight".
She said she wants to "open up this dialogue about race and identity and to just encourage people to be exactly who they are". She describes not feeling comfortable around southern whites while in college and signing up to the Black Students' Union.
Asked if she thinks she has done anything wrong, Dolezal told The Guardian: "No, I don't. I don't think you can do something wrong with your identity if you're living in your authenticity and I am. If I thought it was wrong, I would admit it."
Dolezal was widely criticized after it emerged that she hadn't been truthful about her race, and said it has been hard to get work since. Her memoir was turned down by 30 publishing houses before one agreed to print it.
Source: TheJournal