For those who really know me, they know about my addiction to "How I Met Your Mother." It is really bad! I watch this show every single day since 2007 (It started in 2005, that's when I started watching it). I have watched the entire series about 11 times. I know what each episode is about just from the episode's title.
I used to watch this show while I was at work, school, and now in my new house. Everyone I know always asks me why do I watch this show. I believe the reason why I became addicted to this show is that they depicted the life I wanted to live as a New Yorker. Then, I started realizing that majority of the nonsense they go through we all went or going through it. So it was relatable.
The comedic side of it also kept me intrigued and still keeps me laughing (even though I know what they are going to say).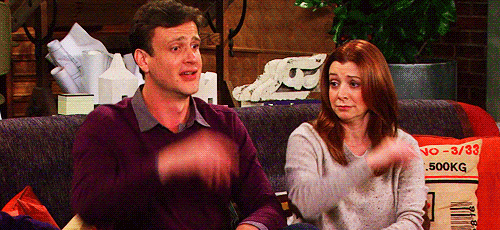 This show also keeps me focus. I love working with the TV playing in the background. If I play a show that I have not seen, I will lose y focus and pay attention t the show. Since have seen all the episodes on How I Met Your Mother, I can stay focused on the task at hand (like right now). Plus seeing all the cast strive for their dream jobs on the show, makes me want to work harder for mine. Weird, right?!?
I hope they have a reunion episode and I can be a part of it one day. I will be SUPER stoked. I recommend everyone to watch this show on Netflix!